Welcome to my website ! I'm a Qualified and Experienced Graphic Designer, Video Editor, Photographer and Film Maker. Feel free to consult my website to view my services !
I have worked on many projects, logos, videos, animations and more !
I will provide a high quality and professional service with great communication.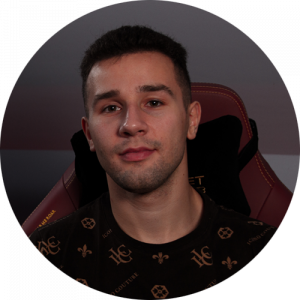 Hello, my name is Stephen, I'm a former student in graphic designing, soon moving to studies that will allow me to create my own creative digital company.
I have a technical diploma in audiovisual, as well as a lot of experience in GFX, Stopmotion, 2D Animations, Photography and Video Editing!
I've been working with youtubers, rappers, music producers to advertise their content and help their following grow!
Crazy!
BTWRKS
Producer - DJ
You did an amazing job !
Godmode
Rapper
Fantastic ! Awesome !
digitalkoolaid
Fiverr User
Just wanted something fun. its great! thanks !
bignas16
Fiverr User
Wow! Amazing!
AAA ETAC
CEO
Made a bunch of cool options for me to choose from and asked for input every step of the way!
CJcrafter
Developer